About
PAN-OSTON LTD
Pan-Oston Ltd. was established in 1977 in Peterborough, Ontario as a single-source manufacturing solution for sheet metal design, fabrication, paint finishing and assembly for all retail environments and as a contract manufacturer. We continue to expand our abilities and success with other materials such as wire, wood and plastics. We want to partner with you fully respecting the importance of understanding your specific issues and challenges; focusing on fresh new solutions that not only meet your needs but increasingly address changing trends and market conditions.
On behalf of all of us here, I want to thank you for taking the time to look over our website to learn a little more about Pan-Oston and what we can do for your business.
Enjoy the Pan-Oston experience.
Greg Butler, President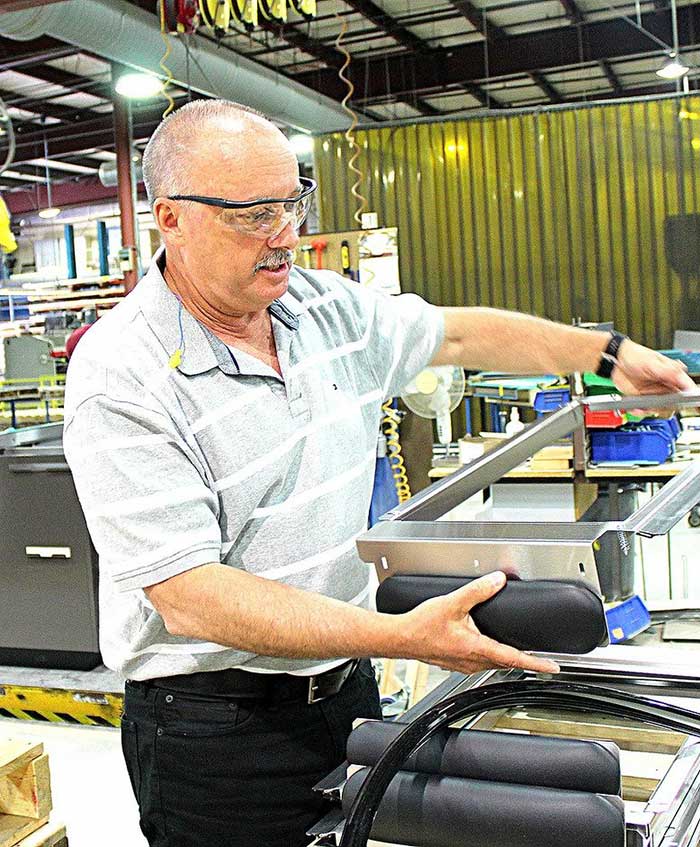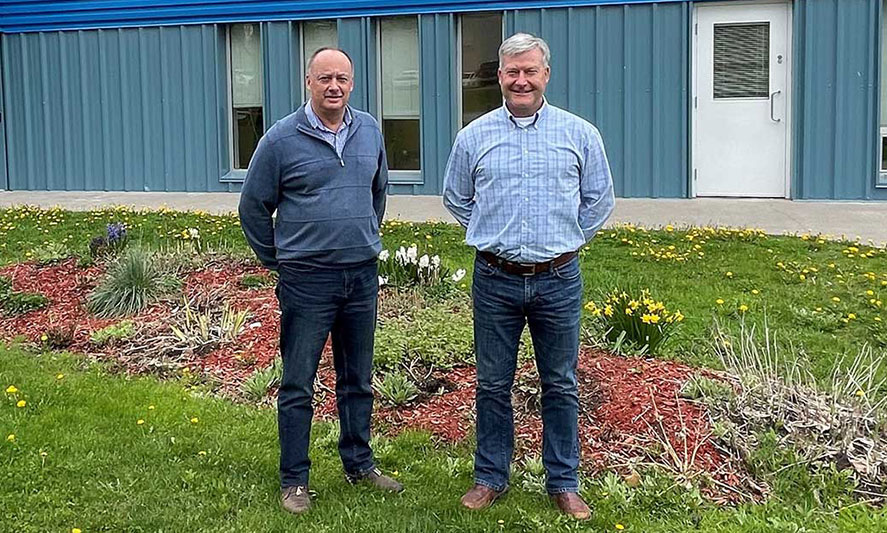 Meet Pan-Oston Owners & Management
PRESIDENT
Greg Butler
VICE PRESIDENT,
SALES & MARKETING
Glen Bonner
Butler and Bonner purchased Pan-Oston, Canada in 2006. Mr. Butler is well known and has a diversified background in the industry and is currently the President of Pan-Oston, Canada and Complete Retail Solutions.
Mr. Butler started with Pan-Oston as a Junior Draftsman in 1983 and worked up to the position of Chief Operating Officer for North America in 1998, responsible for three manufacturing facilities in the US (2 in Kentucky and 1 in Las Vegas) as well as two facilities in Canada. During his tenure, he was asked to establish Pan-Oston Co., USA in Glasgow, KY along with a satellite manufacturing facility in Las Vegas for the western US market. Mr. Butler founded Complete Retail Solutions (CRS) with Mr. Bonner in 2002.
Mr. Bonner is the Vice-President, Sales and Marketing. He started with Pan-Oston in 1978 on the production floor and was promoted to a position of Purchasing Manager and then moved into Sales and Marketing back in 1983. With almost 40 years in the Retail Industry, he manages the Canadian sales and marketing team maintaining relationships with our established customers as well as develop new and exciting opportunities. In many cases, he is more familiar with existing equipment and future needs than the fixture buyers themselves.
Bonner currently manages our sales team including Product Sales Managers, National Service Department and inside Sales Support. He codevelops opportunities with independently owned regional companies representing our products to the retail market coast to coast to coast. Our Service department facilitates service, preventative maintenance and installations for our customers nationwide.