Message From the President
On behalf of all of us here, I want to thank you for taking the time to look over our website to learn a little more about Pan-Oston and what we can do for your business.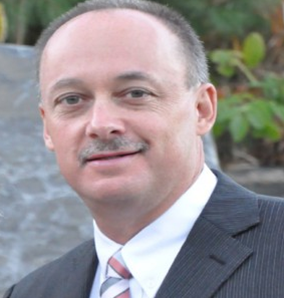 Pan-Oston Ltd. was established in 1977 in Peterborough, Ontario as a single-source manufacturing solution for sheet metal design, fabrication, paint finishing and assembly for all retail environments and as a contract manufacturer. We continue to expand our abilities and success with other materials such as wire, wood, plastics and we partner with you fully and respect the importance of understanding your specific issues and challenges; focusing on fresh new solutions that not only meet your needs but increasingly address changing trends and market conditions.
We employ Continuous Improvement methods using Just-In-Time, Lean Manufacturing. We are proud of our staff and the competencies they possess. Our plant has been laid out and tooled to handle all sheet metal manufacturing processes including; shearing, turret punching, brake bending, spot welding and MIG and TIG welding. Powder coat paint finishing, electrical assemblies (CSA and CUL listed designations), final assembly, packaging and distribution and project management are all part of the complete package we offer at Pan-Oston.
Complete customer support has been a contributing factor in earning our long standing relationships with customers and our National-Wide Service network with over 100 factory authorized Service Representatives enables us to respond to any service or warranty need for our own products as well as many others all across Canada.
Today we are a vastly more advanced solution provider. We are a founding partner in a collaborative initiative with several other Best of Breed manufactures under Complete Retail Solutions including our shared showroom we call 'the CRS INNOVATION CENTER' in Toronto to provide training and a space to meet, brainstorm and explore ideas and find solutions that address the changing environment of retail today.
Our experienced sales, engineering and project management staff ensure you get the most efficient, ergonomic and customer-friendly design possible at competitive prices … But it's more than just innovative ideas, it's also about effective execution .
Enjoy the Pan-Oston experience.
Sincerely,
Greg Butler
President