Pan-Oston Develops Groundbreaking Convertible Self-Checkout System Providing Retailers with Unpreced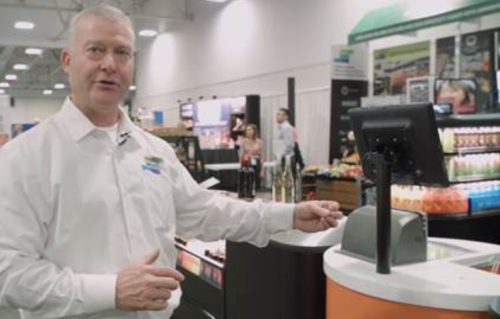 "We manufacture checkout counters and customer service counters for the Canadian marketplace and recently we've been talking to our customer base and saw a need – an opportunity – to provide a little more service at the front end. Service where we would incorporate a convertible checkout counter into a customer service counter," said Glen Bonner, vice president of sales and marketing for Pan-Oston.
"With the recent push to add self-scanning and the Retailers desire to offer all levels of service at the checkout, we saw an opportunity to create a very neat feature."
In essence, the innovation is an industrial patent pending checkout design that allows the cashier to operate it as a standard POS (point of sale) system but when it's not being staffed the store has the opportunity to go to a cash-free self-checkout.
"What that allows us to do is turn that turntable 180 degrees so that it's now customer facing and the customer can check themselves out," explained Bonner. "We've got features like a pull-out shelf so the customer can set their basket on this apparatus, scan their product out and put the product back into a basket or take it right out of the store.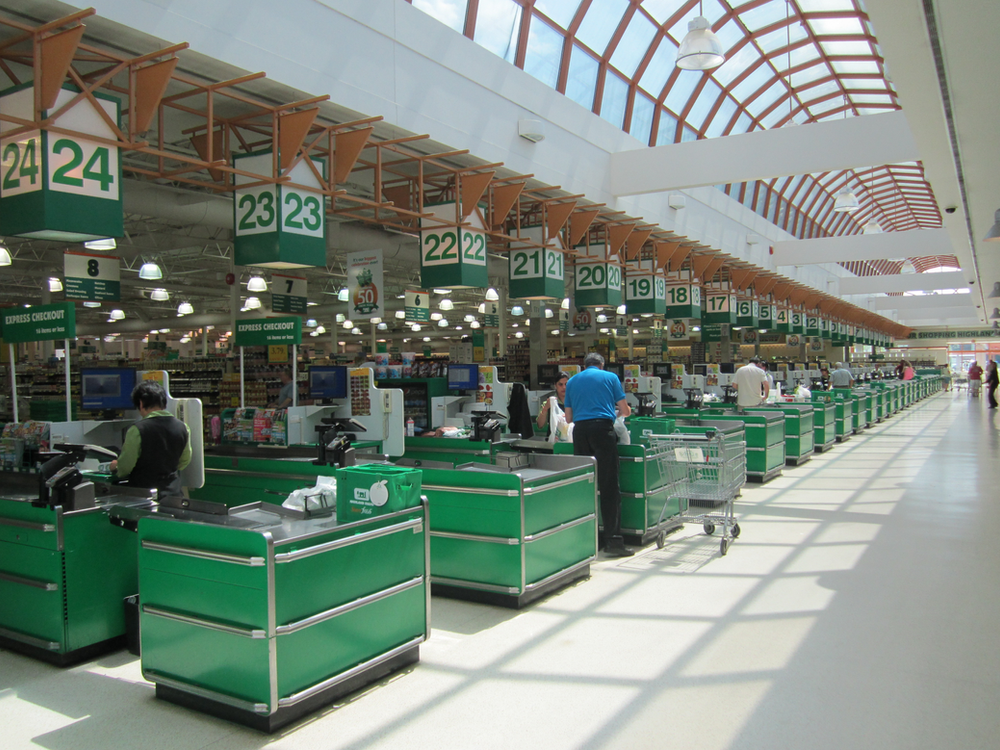 "Set aside surfaces are provided on both sides of the counter for the retailer to place merchandise, so they can upsell at the checkout. The back side of the fixture has been set up with adjustable shelves and drawers. We're making it as functional as possible for the retailer."
Greg Butler, president of Pan-Oston, said in the past the company focused on being a checkout fixture provider but as the market changed it became evident that it could play a greater role in the industry. It produced the checkout counters while other companies produced the self-scan unit.
"We started looking into the idea if we could come up with something that could literally play as a transition both in a changeover from regular checkout counters to self-scan but also something that could be used as it became harder to find cashiers to operate lanes," he said.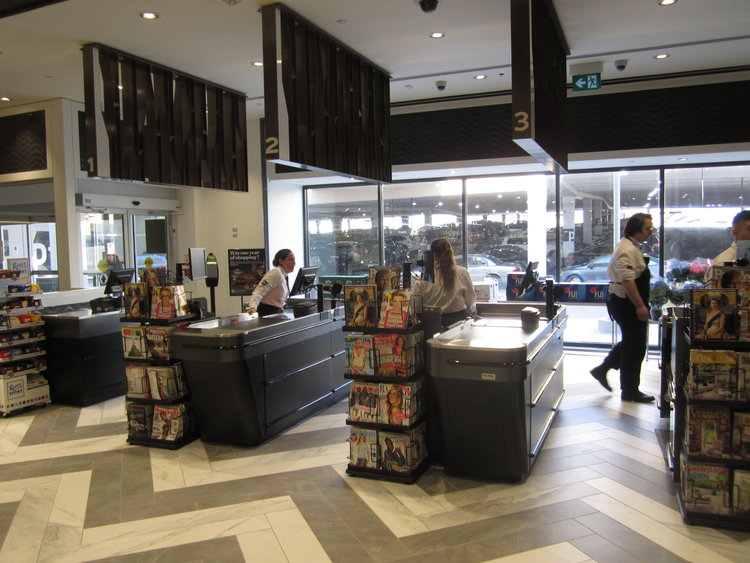 "With the advent of self-scan coming in and starting to take over, the major retailers in Canada felt that they needed to offer multiple solutions for the customers. Some want self-scanning, some want a cashier operated lane. And in general, Retailer's find it very difficult to staff accordingly or to provide the right mix of both lane types, self-scans vs. staffed lanes. This mix also varies by region all across Canada."
The convertible self-scan checkout allows the store flexibility to operate the system as a staffed or self-scan checkout at different times of the day, different times of the week and for different clients.
"I was exposed to my first self-checkout back in the 1980s and we were told at that time that checkouts as we knew them would be gone in five years," said Bonner. "We're in 2019 and checkouts are still around. We've gained a lot of knowledge, working in this industry, and we've heard about and seen many shortcomings of self-checkout.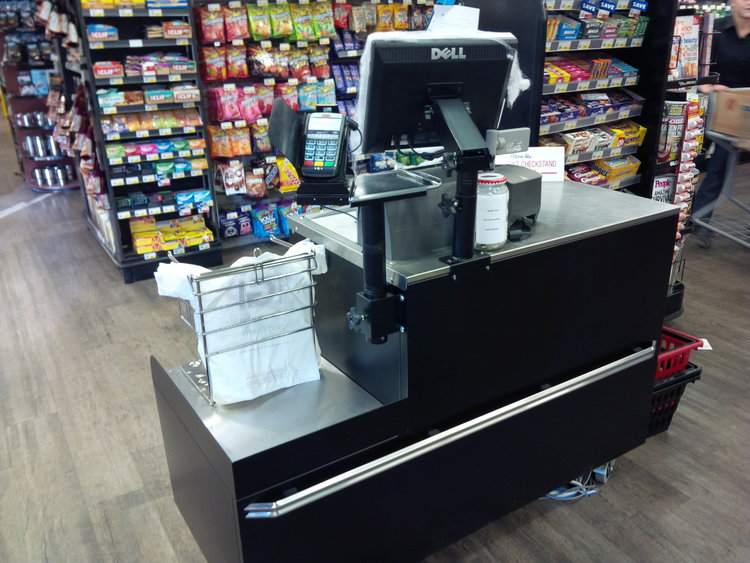 "We've conceded to the fact that self-checkouts are here to stay and we've been listening to our customers. What's good about self-checkout, what's bad about self-checkout. There are a lot of shortcomings and how do you get the right mix in your store. Is there a right mix? When's the right time to have self-checkouts? When's the right time to have cashier-based lanes? The convertible answers a lot of those concerns, or issues, that the retailers were having."
"One of the most frequent things we've heard of course is staffing. The other is efficiency or reliability of the original self-checkouts because a lot of them incorporated cash. And we believed that was one of the biggest issues with the self-checkout. It was never reliable long term. When we put this together, talking to other entities within the industry, and acknowledge that major retailers were buying their own POS system and putting that POS hardware into a Pan-Oston checkout. Why can't they put the POS hardware into a Pan-Oston convertible and use it cashless?"
The convertible self-checkout was launched at the Grocery Innovation Show last fall in Toronto. Two major retailers and one independent are looking at design concepts for their locations.
For more information on Pan-Oston's new convertible self-checkout technology, contact Glen Bonner at Pan-Oston: 1-800 563-9182 or email: glen.bonner@panoston.ca